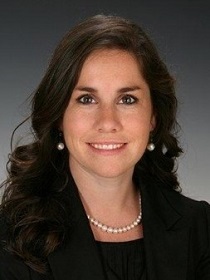 Jessica Humphries, an attorney at Hamlet & Associates PLLC, was elected president of the Coastal Women Attorneys, according to a news release.
Coastal Woman Attorneys (CWA), is a chapter of the N.C. Association of Women Attorneys Inc., officials said. The group was formed in 2013 to serve women attorneys in Southeastern North Carolina in the Fourth, Fifth and 13th Judicial Districts, including New Hanover, Pender and Brunswick counties.
CWA hosts lunch Continuing Legal Education events, after-hours social networking events at a variety of locations throughout its districts, an annual December holiday event and other special events.
Humphries graduated with a bachelor's degree in political science from the University of North Carolina at Chapel Hill with a minor in chemistry.
After graduating from college, she moved to the Wilmington area and managed a downtown restaurant while attending Cape Fear Community College, where she earned paralegal certificates in civil litigation and real property.
After completing the paralegal program at CFCC, she worked as a paralegal for more than two years before going to law school. She attended Campbell Law School and graduated cum laude in 2012.
She was offered a job at Hamlet & Associates after graduating law school and has been working with the firm since November 2012.
At Hamlet & Associates, Humphries practices construction law and civil litigation in both North Carolina and South Carolina.