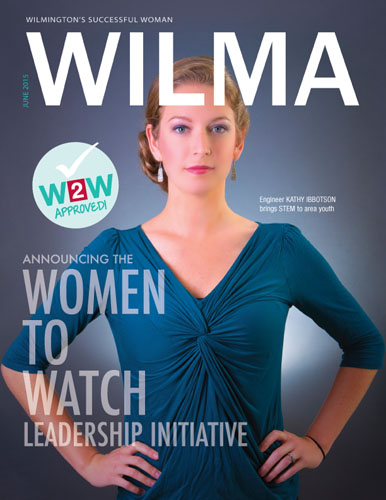 The mission of the Women to Watch Leadership Initiative is to develop more women leaders in Wilmington-area businesses, nonprofits, government bodies and boards of directors. This initiative is made possible by the support and involvement of many of our region's larger employers, small businesses and nonprofits.

As a Supporter Sponsor, you become a member of the WILMA Network while also investing in the next generation of women leaders.

Membership in the WILMA Network includes:
• Access to a private, online network with other women executives and business owners to ask questions and share ideas
• Attendance at an annual gathering of WILMA Network members
• At least two invitations annually to attend partner events to hear from interesting speakers and go to interesting places in our region
• Two tickets to all Women to Watch events, including the Women to Watch Awards event in October
• Individual recognition annually in WILMA magazine and throughout the year online as a resource for up-and-coming women in the community
• Recognition quarterly for your organization in WILMA magazine and online throughout the year

Investment: $1,000

For information on other sponsors levels, please contact Melissa Pressley at [email protected], 910-343-8600 x203.