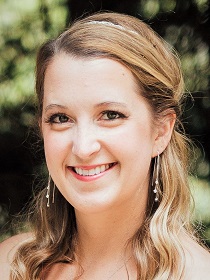 LMV Counseling PLLC announced that Lauren Moser Vilar, a licensed clinical social worker and clinical addictions specialist, has joined the Inner Solutions Counseling Center in Wilmington, according to a news release.
Moser Vilar specializes in helping individuals manage their stress and prioritize their self-care, officials said. With 10 years of experience, Moser Vilar has worked in the prevention and treatment of mental health and substance use disorders.
She assists young adult women to learn the importance of psychological and physical self-care to decrease stress.
Individuals, particularly people who have been exposed to repeat scary and upsetting events, have difficulty coping with stress and are at a significantly higher risk to develop a problem with drugs and alcohol, officials said.
Moser Vilar obtained her undergraduate degree in psychology from the University of North Carolina Wilmington and master's in social work from the University of Maryland Baltimore.